Words by Keanu Plantilla
Edited by Dana Guerrero
Art by Ryan Vicedo
Finding a job is already tough enough. Now, it's even more complicated with the pandemic jumping right in to the mix.
But keep your hopes up! We have some tips for you that will help you get going in your job hunt.
1. Network, network, network!
Even in these challenging times, there are a lot of companies that are looking for employees to fill in their vacancies. And by a lot, I mean A LOT! Research is the key. Job sites like LinkedIn, Jobstreet, and Indeed offer a number of open positions that you can apply to. But don't be limited through job sites. You can also ask for referrals from people you know to join professional groups that can connect you to small time employers that could sure use some help from you.
2. Set your priorities straight
Looking for a job is important, but don't lose your focus on your priorities. Set daily and weekly goals so you can manage your schedule properly. Planning out your activities like "I will apply to 3 companies this week" or "I will do 5 referral inquires today" will help you lessen the stress of thinking what to do next. Remember to always give some time for yourself. Self-care is the best reward that you can give after a long day of job hunting.
3. Show your Soft Side
Adding a little touch of human interest can go a long way.
When we highlight our skills on our resumes, it's usually the things that we do best. Of course, who wouldn't be impressed by that right? But that's not all there is to it. We tend to forget to put out our relational skills. Skills that make us better social beings. You can highlight how your communication skills led to a successful collaboration or how your attention to detail helped organize a better plan. Adding a little touch of human interest can go a long way.
4. Like, Comment, Share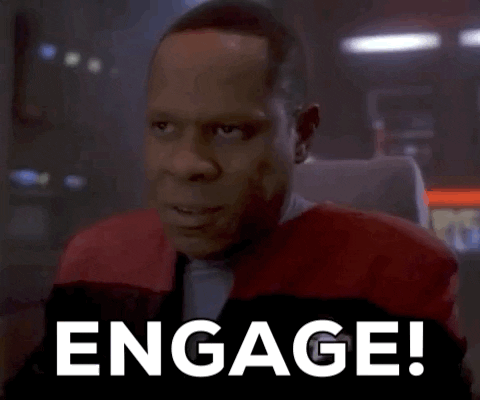 With most businesses shifting to the digital world, social media is more relevant than ever. Many of the brands we know are connecting through their audiences via social media. That's why it's important that you get familiar with the employer's brand.
Follow their social media accounts, research about their culture, share insights or comment something relevant on their posts. Keep engaged and eventually they will engage with you.
5. Free to Freelance
While you're still looking for the job you want, you can do freelance work in the meantime. Most companies appreciate people that could bring high value to them. The freelance market is a great place for you to build a convincing portfolio and gain in-demand skills that most industries would surely benefit from. The best part is that they have a wide variety of opportunities, so you can find a niche that will surely suit your skill set.

Remember that patience is key. Many companies are still adjusting to the pandemic. And it's okay if you don't immediately get the job that you're aiming for. There's lots and lots of job openings out there that are ready for the taking.
Happy Job Hunting!
---
Makesense is committed to sharing our tools, resources, and the expertise of our network to empower the youth of today in building essential skills to take on tomorrow's challenges. That is why we designed the Makesense Micro-Internship Program, a 1-month engagement opportunity designed to help you build real life experience while you contribute for social good! 
Sounds good? Learn more about it here.
---
Keanu is from Metro Manila, Philippines and is a Sensereporter for Makesense Asia. He creates content to promote positive mental health. Keanu supports building mental health awareness. He believes that the more we share, the more we care.
Dana resides in Quezon City, Philippines and is currently a college sophomore at UP Open University. Although she is still studying, she believes in her role as a member of the youth that actively participates in resource-mobilizing and capacity-building in creating positive change in the society. Dana feels particularly passionate about mental health, women empowerment, equality and climate justice.
Ryan resides in Muntinlupa City, Philippines and is a student of Ateneo de Manila University studying BS Management Engineering. He has used his experience in Photoshop under different organizations in ADMU for various projects and events. He is passionate about creating aesthetic and promotional material for passion projects or professional work and believes that developing in these fields can provide positive social impact.